A venture by Tree Tops Jungle Lodge
Aliya Safaris – Wild Camping  is a special safari service operated by Tree Tops Jungle Lodge (Pvt.) Ltd. This is a real camping safari staying overnight inside Yala National Park. A tour which is arranged seasonally when weather circumstances are better for organizing such an event.
Tree Tops Jungle Lodge is a semi-permanent ecolodge camp operating in a private bush forest in the Buttala area, north of Yala National Park Block 4. Our team is specialized in authentic ecotourism, experiential wild nature living, bush walks and Yala safari tours.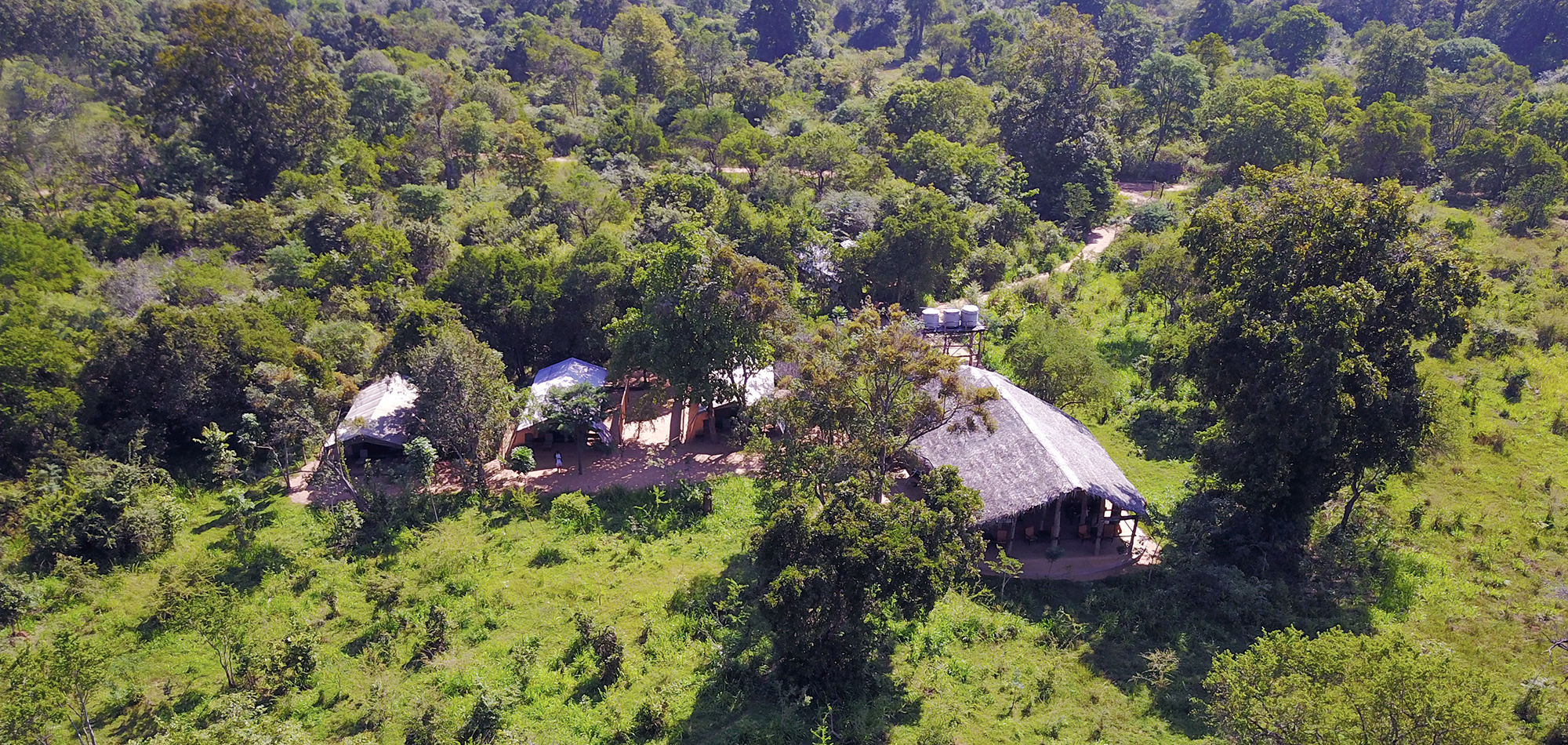 At Tree Tops Jungle Lodge we have created a new, authentic, way to experience a local community in a jungle in the Yala buffer-zone region, and do it in style.
Our simple nature living ethos is an understated way to express a certain sense of quality. Basically we want to focus on the essentials of the experience while giving you the feeling of being in good hands in remote, wild, places.
About Tree Tops Jungle Lodge   –   View More:  www.treetopsjunglelodge.com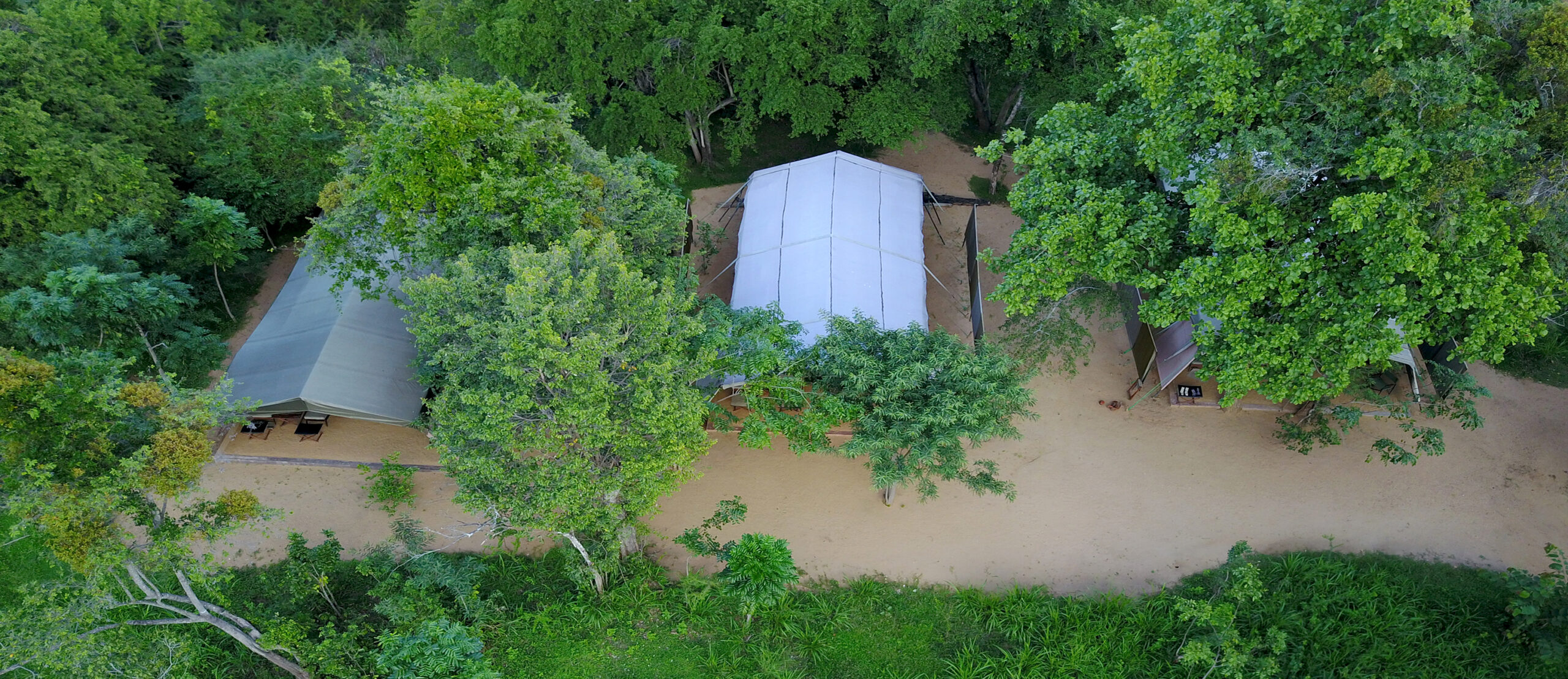 This part of Sri Lanka is an amazing and unique place in the world, and we live here. We love the Yala wilderness and are passionate about observing all the species of wildlife inhabiting these jungles. While we are fascinated when we see a leopard, we also have a great passion – and concern – for the elephant. That is why we have chosen to use the word 'Aliya' as a brand name for the wild camping; the meaning in Sinhala is 'elephant'.
Read more information about Yala elephants on our website :
https://www.treetopsjunglelodge.com/yala-area-elephants/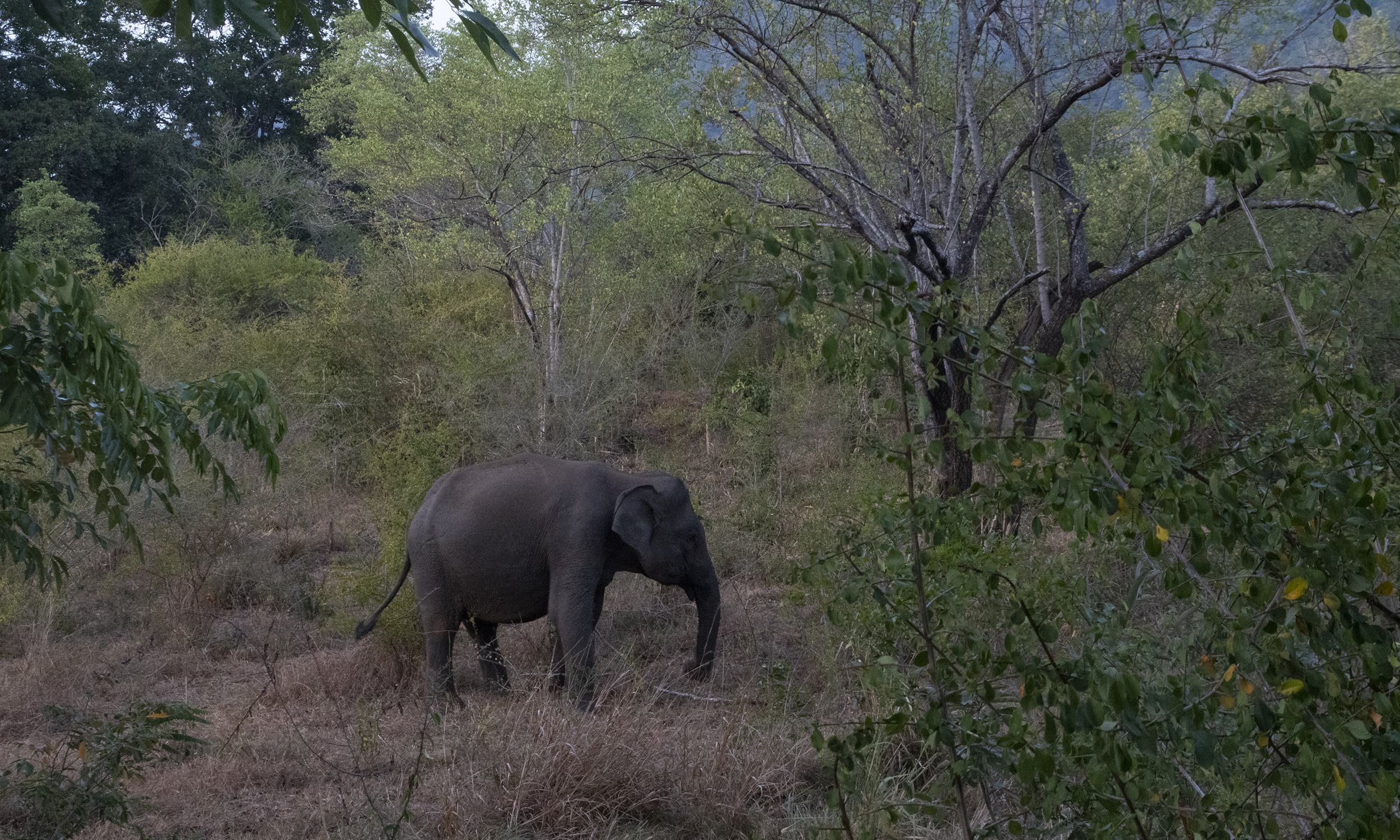 A wild elephant seen at Tree Tops Jungle Lodge. A 25 acres re-wilded property
Authencities more than Luxuries
The ventures of Tree Tops Jungle Lodge is a long story. In fact it was established as a first 'jungle camp' in Sri Lanka. We welcomed guest for the first time as far back as in February 2002.
Aliya Safaris – Wild Camping is operated as a branch of Tree Tops Jungle Lodge and we have arranged mobile camping events in Yala National Park since February 2010.
A characteristic feature of Tree Tops Jungle Lodge is that we operate with more 'authencities' than 'luxuries", yet with distinct excellence, style and quality.
Our team of staff are locally recruited and well trained.  They are also flexible people which helps us to adapt to fluctuating intervals of seasons and periods in tourism; a factor that contributes to our ability to offer stay at Tree Tops Jungle Lodge at a competitive value level of rates.
Read more information about the eco-camp stay at Tree Tops Jungle Lodge :
https://www.treetopsjunglelodge.com/eco-camp-stay/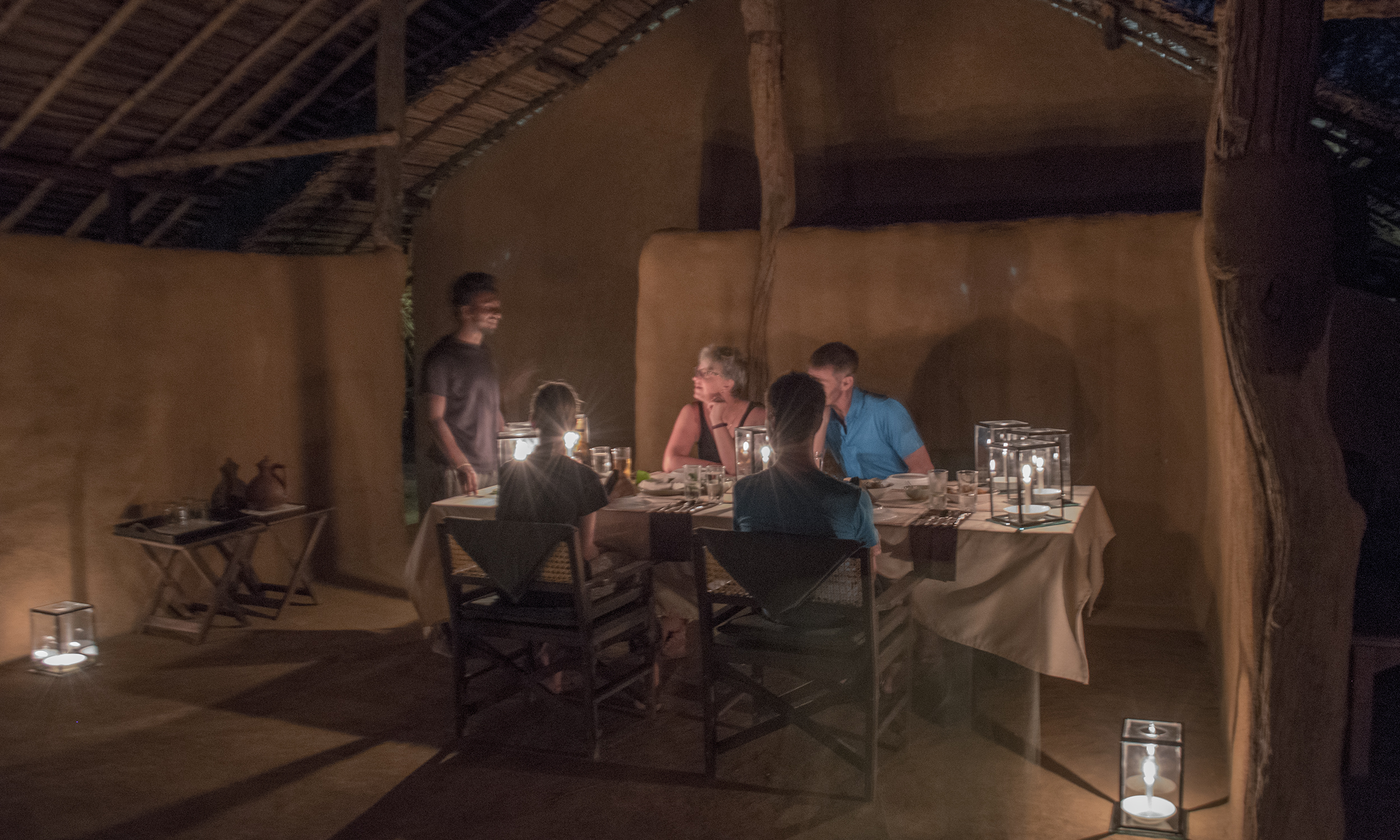 A camping service driven by our own passion
We accept bookings only in certain seasons and when it fits and suit our general activities as a company.
We consider wild camping events a hobby venture and wish to share this very special experience with likeminded guests who appreciate this type of wild nature experience.
About our eco-camp team – View More : https://www.treetopsjunglelodge.com/the-team/
Please note all the descriptions, explanations and disclaimers on this website!
You should make a booking, only if you believe this is for you.. We want happy guests, otherwise it's not worth it.
Aliya Safaris – Wild Camping tours are only available as a product that is booked directly with us.On your request a travel agent can coordinate the booking for you.
We are not promoting Aliya Safaris – Wild Camping via online booking portals or travel agent companies. This website is the only publicity.We want to ensure that the customer is fully aware of the details of this service.
We want to be fully in control of each booking  – it is important given the circumstances around the reservation of national park locations the booking process.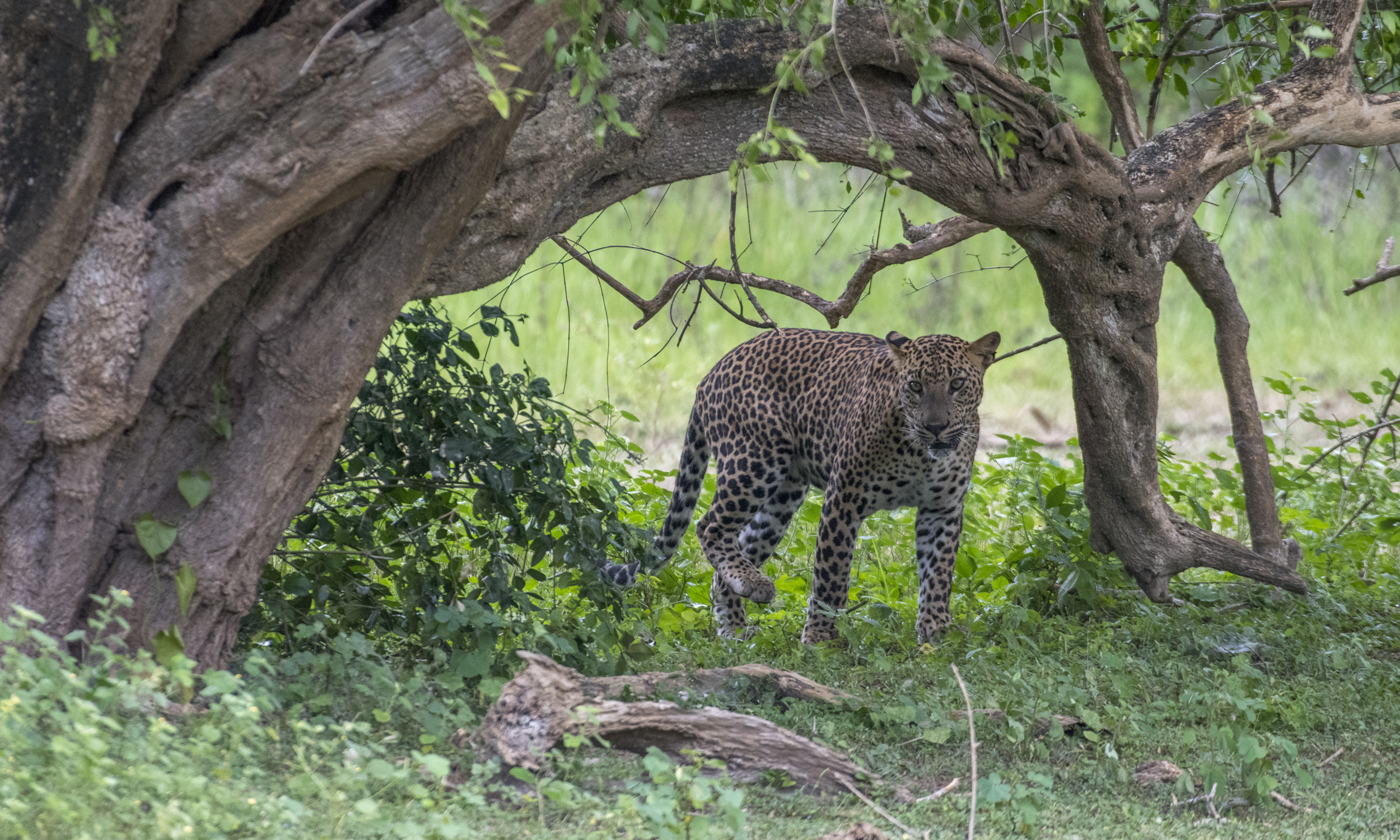 When operating this camping service we depend on official permits for the use of camping locations in Yala.  As a private company we might face the challenge that government regulations can – potentially – change.  Over the years, changes happened a few times. 
We can never be certain that regulations are not going to change.  However, we learned to live and deal with this scenario.  We continue to operate in a small scale and low profile way and have responded to new rules every time they were changed and carry on with the camping safari as … an art of the possible.  Today we use more light weight equipment and a more basic approach than in our first camping years. Comfort level may be a little less but the level of experience is – at least – the same.
An ethos behind everything we do
In 2002 we began creating authentic and special experiences for adventurous clients visiting our jungle camp in an amazing bush and forest setting of great natural beauty.
Based on the awareness that real wilderness, natural sounds and silence of a peaceful forest location is a luxury in itself, we introduced a new concept that we called simple living in the jungle. 
That was a back to basics approach where we combined minimal comfort with maximum service and attention to all the small and important details.  The vision was about blending high level hospitality service with the primitive set up of a remote wilderness camp retreat without electricity.
The same attitude and approach matches perfectly with our 'wild camping' venture inside the Yala National Park
All staff team members operating Tree Tops Jungle Lodge and Aliya Safaris – Wild Camping are recruited from our local Buttala and Tissamaharama areas.  They are trained and inculcated our values and quality but we also use their natural sense of Sri Lankan and 'village' hospitality.