Aliya Safari camping cooking - how to eat ?
Guests can enjoy tasty, freshly cooked and daily-changing meals of authentic Sri Lankan … wild camping cuisine.
The restaurant is open air, a simple set up … that consists of only a table, chairs and at night illuminated with candles and hurricanes.
A really atmospheric setting for meals that is dominated by wilderness feel and with no humans within 20 kilometer or more.  The wild animals however, are not far away …
A sundowner can be enjoyed al fresco near the river while watching dusk settle over the national park.
In line with our locally-recruited staff-team concept and regulatory restraints our way of cooking is 'natural'.  The meals are Sri Lankan style, not highly fancy but camping standard. Every meal is completely freshly prepared and flavorsome whatever it is. 
We are not recruiting educated chefs from 'outside' and our camping kitchen is free of  'higher western cooking ambitions  … '.  Which is really not so bad at all, since our team members are able to prepare food with a very simple kitchen set-up.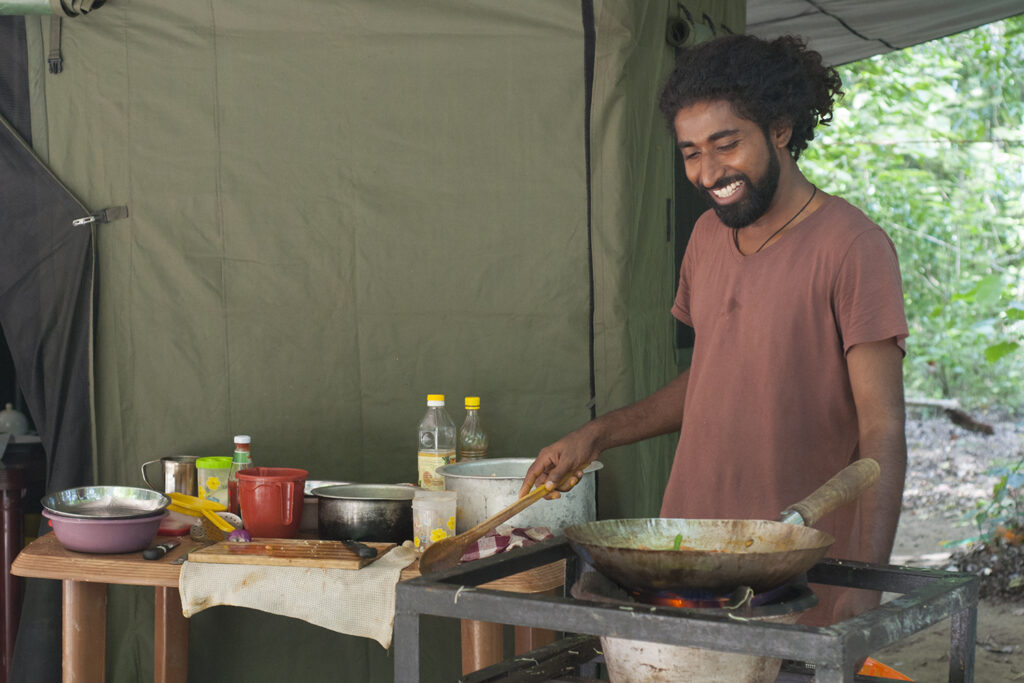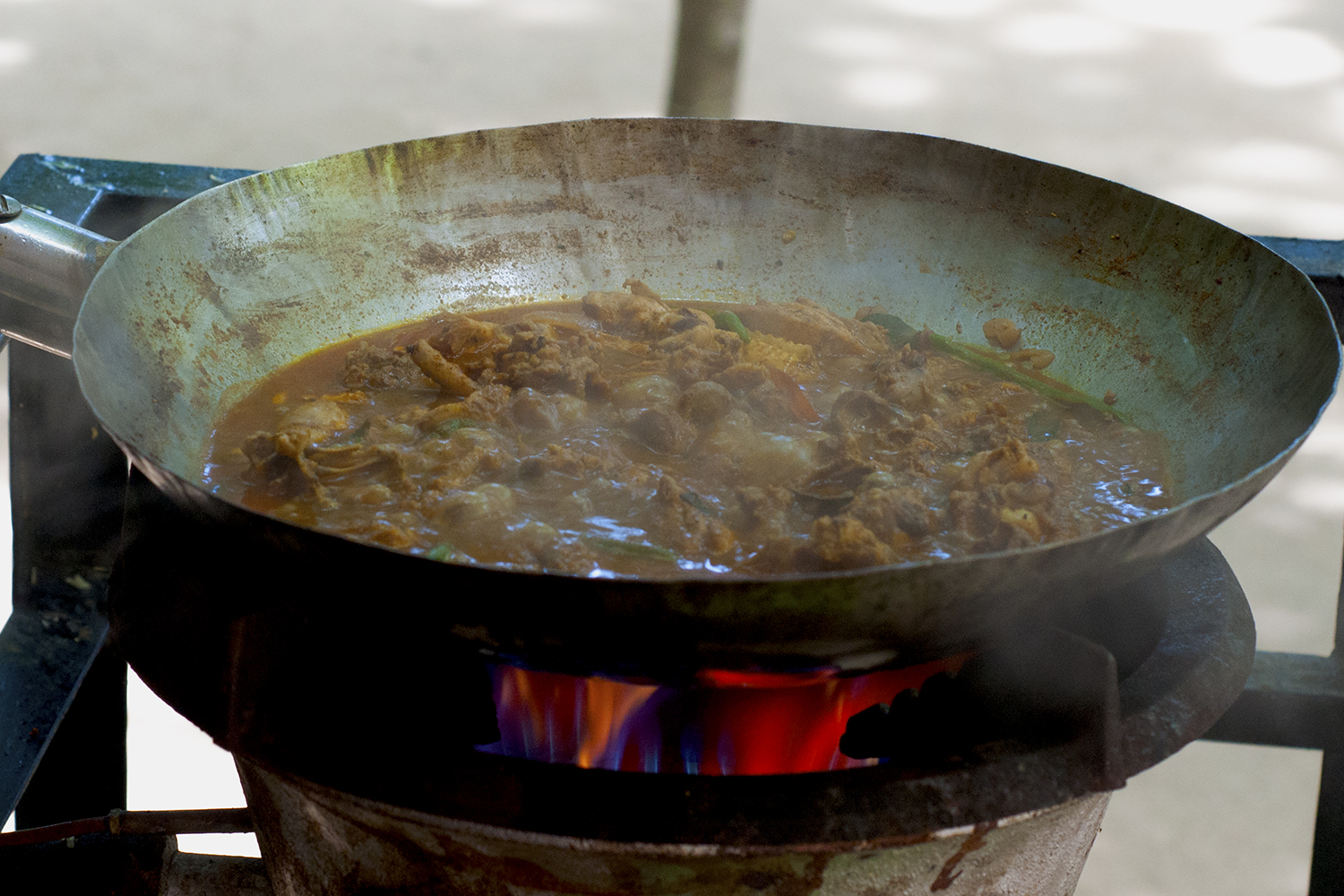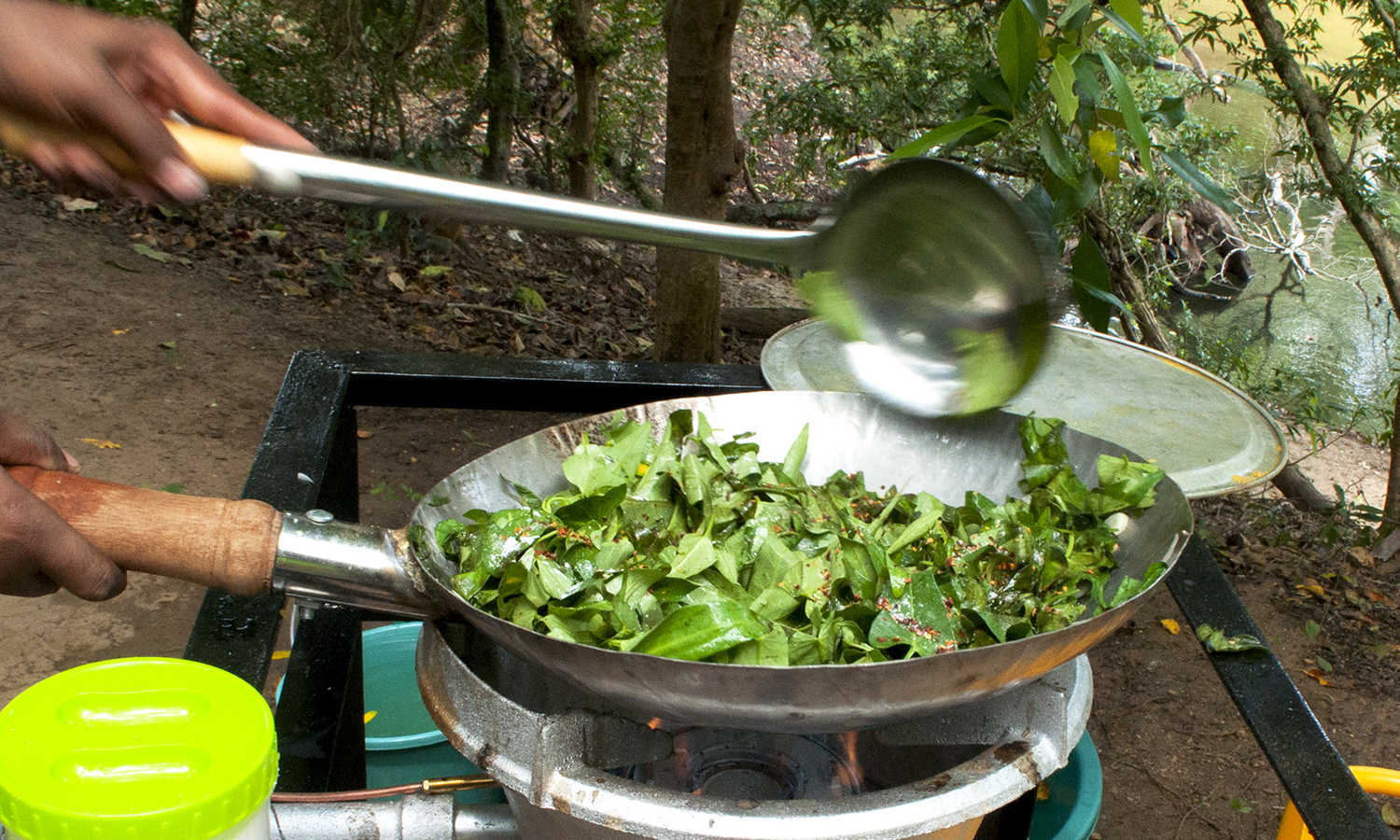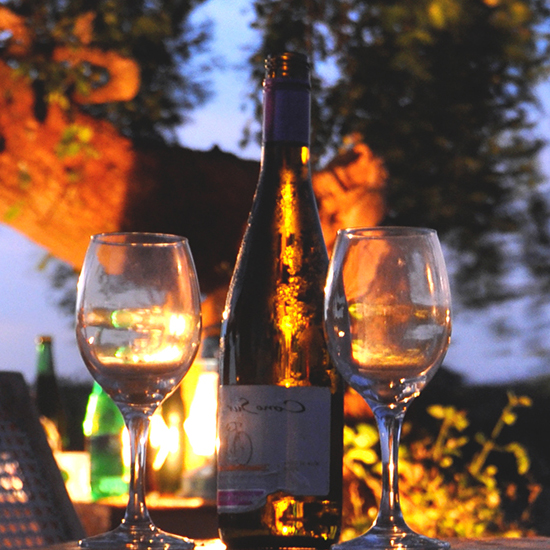 Lunch and dinners are either rice and curry or pasta style dishes. We keep menu ambitions at a realistic level, to be:  …  genuine, fresh, clean and delicious! 
Don't expect impeccable and authentic Italian pasta taste – pasta dishes will probably taste more Sri Lankan and will still be in the 'curry category.
We can adapt slightly, however, and make more western interpretations.
With most meals the chef will prepare salads or 'sambols' – Sri Lankan style salads, made from raw herbs and vegetables.
Whatever the style, the bottomline: is spicy and great taste.
Flexiblity – Menu details can be decided in dialog with clients.
Should you prefer vegetarian or vegan meals, we are happy to prepare that.
Also, if you simply just can't stand curry style …   — let us know please, and we'll try to do our best.
Breakfasts are a blend of Sri Lankan and western items :
Tea / coffee, fruit plates, Sri Lankan flatbread, roasted bread, jam, some kind of cheese, rotty, sandwich, dhal made from lentils, omelet, sausages grinded coconut sambol.
Dinners would be typically rice and curry or something pasta.  
Possibly and if we have the ingredients,  a courses dinner with a starter, maybe a soup, vegetables, salad, chicken and/or if available barbequed tuna fish or chicken.
We have access to good quality sea-food from the south coast of Sri Lanka including yellow-fined tuna and prawns. If you are interested in that, let us know in advance please. Then we'll try to get such ingredients when shopping before the camping tour.
Another essential,  the wild camp team will know how to serve an impeccable local beer chilled on ice.
Or, for those who prefer a traditional safari-cocktail, our camp team is trained in the art of blending a perfect gin-and-tonic – always an ideal match with wild jungle surroundings …
Just to repeat and underline again; all meals are included as well as tea/coffee, bottled drinking water and soft drinks, local beer & gin-tonic sundowners.